Symposium Part 4 Premiers
Interviewed by
Nov 03 2011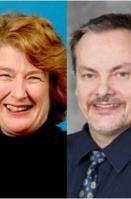 The Queensland Speaks Symposium, held on 3 November 2011 at the University of Queensland, gathered together about 30 thinkers and practitioners involved in Queensland's political history.
Part 4 Premiers, Leadership and Change
In this session interview extracts from five premiers – Mike Ahern, Russell Cooper, Wayne Goss, Rob Borbidge and Peter Beattie – from Queensland Speaks are played to give an insight into each of their premierships. This is followed by a reflection by commentators Dr Paul Williams from Griffith University and Dr Rae Wear from the University of Queensland on the Queensland leadership style and changing trends. Questions from the audience on changing media reporting and the role of journalists follow.
Note that due to the symposium format, on occasion part of a question or comment from the audience may be temporarily inaudible and that the audio has been recorded through a single microphone.