Roger Scott
Interviewed by
Danielle Miller
Aug 10 2010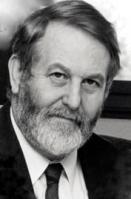 | Time | Summary | Keywords |
| --- | --- | --- |
| 00:00:00 | Roger Scott discusses his career prior to becoming a Director General, including his time spent in Uganda working on a wages inquiry and in Canberra on the Coombs Inquiry. | |
| 00:01:24 | Roger Scott details his objections to Bjelke-Petersen's education policy including commentary on the SEMP and MACOS program. He describes how both educational programs were abolished, in part due to pressure group influence. He notes the subsequent parliamentary inquiry and select committee on education which criticised the influence of these groups. | education, Education Committee, MACOS, religion, SEMP |
| 00:04:52 | Roger Scott discusses the political demise of Joh Bjelke-Petersen and comments on the corruption within the Bjelke-Petersen Government. He outlines the process by which he became the Director General of Education. | Education Department, Joh Bjelke-Petersen, Mike Ahern, Wayne Goss |
| 00:06:26 | Roger Scott comments on his professional background and how this impacted on the perceptions of his ability to lead the Education Department. | Clyde Gilmour, Education Department |
| 00:07:45 | Roger Scott compares the experiences of working as a vice chancellor to that of director general. He concludes that preparation for the role of director general is difficult. | directors general, vice chancellors |
| 00:09:02 | Roger Scott discusses the stages of public service reform during the Goss era and how these reforms intersected with educational reform. | education reform, Public Sector Management Commission |
| 00:10:34 | Roger Scott discusses the purpose and practice of the Office of Cabinet. | Cabinet Office, Joh Bjelke-Petersen, Kevin Rudd |
| 00:14:22 | Roger Scott notes the Focus on Schools committee and the role of the committee in setting the policy agenda, including school community empowerment and gender equity within the Education Department. He comments on the congruency between the ideas of the Focus on Schools committee and the 1989 Labor Blueprint. | education reform, Frank Peach, George Berkeley, Teachers Union |
| 00:17:37 | Roger Scott discusses his approach to the role of director general and explains how it was made clear to him that he was to act as a change agent to implement broad reform. He comments on the difficulties of introducing change. | directors general, Roy Wallace |
| 00:19:42 | Roger Scott comments on the education policy agenda during the Goss Government. He notes the varying styles and agenda issues of each of the ministers he worked with, Paul Braddy and Patrick Comben. He comments on the interaction between ministerial staff and department staff. He details the difficulties Patrick Comben faced when he became minister. | Andrew Fraser, Catholic schools, Pat Comben, Paul Braddy, Public Sector Management Commission, Teachers Union |
| 00:26:34 | Roger Scott discusses the Wiltshire curriculum review and the review of the tertiary education selection processes. He discusses the criticisms of the OP system and the role in this system of rationing tertiary education. | education reform |
| 00:30:48 | Roger Scott discusses the diversity of interest groups in Education and role of pressure groups in shaping policy. He comments on discourse and ideas around education and disability during his time in the department. | disability, Mary Kelly, Teachers Union |
| 00:36:36 | Roger Scott discusses the influence of religious groups on education policy. He comments on some of the issues during the Goss era, including upgrading of the Christian Heritage College, social science education and corporal punishment. | Catholic schools, education reform, MACOS, religion, SEMP |
| 00:41:05 | Roger Scott discusses the key issues within Education, including school zoning, selective public schools and transport to school. | Anna Bligh, Anne Warner, Cabinet Office, education, Kevin Rudd, schools |
| 00:46:56 | Roger Scott discusses regional education issues and the decentralisation of the school inspectorate. He notes the location of the southwest region and division of the Brisbane region. | David Hamill, education, Public Sector Management Commission, regions, Tony McGrady |
| 00:50:50 | Roger Scott comments on the relationship between the Education Department and tertiary education institutes including TAFE. He reflects on the merging of tertiary institutions. | education, Leigh Tabrett, Matt Foley, Paul Braddy |
| 00:58:14 | Roger Scott describes his relationship with the Teachers' Union and the Queensland Public Service Union and some of the issues that were raised. He describes his approach to consultation within the department and acknowledges that wide consultation was beneficial as both a public relations exercise and to gather information. | Paul Braddy, Public Sector Management Commission, Public Sector Union, regions, Teachers Union |
| 01:04:33 | Roger Scott comments on both the process and effects of the decision to abolish school inspectors. He discusses the high number of school inspectors who chose to leave rather than accept other positions within the department. | Education Department |
| 01:07:37 | Roger Scott discusses the issue of recruiting staff from interstate and outside of the department. | equity |
| 01:09:37 | Roger Scott outlines the Goss reforms and the impacts on education policy. He comments on curriculum development, the appointment of a Director of Curriculum, feminisation of the curriculum and gender equity within the Education Department. | equity, merit based selection, Robin Sullivan |
| 01:11:32 | Roger Scott discusses the Goss Government's efficiency agenda and the resulting structural changes. He expresses doubt that the structural changes contributed to greater efficiency. | |
| 01:13:57 | Roger Scott comments on the objectives and effects of decentralisation of the Education Department. He notes the issue of school closures during his time as director general and outlines the political difficulties in closing schools. | Education Department, schools |
| 01:16:53 | Roger Scott discusses Indigenous education reform. He outlines how a working group was established to write the Australian history curriculum with the inclusion of Indigenous history and the subsequent pulping of these documents. He describes the personal and professional difficulties following this event and goes on to describe similar difficulties in introducing feminist curriculum. | education, Henry Reynolds, Indigenous issues |
| 01:22:16 | Roger Scott describes what happened once the controversy surrounding both the the Indigenous and feminist curriculum abated and the resulting changes. | education reform, Teachers Union |
| 01:23:09 | Roger Scott discusses some of the difficulties of being the Director General of Education and talks about how his tenure as director general was terminated. | Clyde Gilmour, directors general, Education Department, George Berkeley |
| 01:27:29 | Roger Scott discusses gender equality reforms which he sees as his greatest achievements from his time in Education. | Education Department, equity |
| 01:28:08 | Roger Scott describes his concerns with the disability education policy. | disability |
| 01:31:13 | Roger Scott comments on how working in the public service gave him a greater insight into organisational culture and the issues around introducing and implementing change. | |
| 01:32:49 | Roger Scott discusses the career of Kevin Rudd and comments on Rudd's political aspirations and the skills needed for a political career. | Cabinet Office, Kevin Rudd, leadership |
| 01:37:33 | Interview ends. | |
Roger Scott
Biography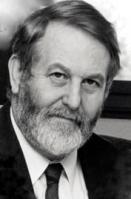 Public servant and academic Roger Scott has worked at a number of Australian and overseas universities. From 1990 to 1994 he served as the Queensland Director General of Education.
Roger Scott was born in the Tasmanian town of Westbury in 1939, completing his education at Hagley Farm School and Launceston Grammar before undertaking further studies at the University of Tasmania. In 1961 Scott was awarded a Rhodes scholarship which allowed him to continue his studies at Oxford University. He then completed a PhD through Oxford while serving as a Rockefeller Teaching Fellow at the University of East Africa in Kampala. From 1965 to 1987 Scott worked at a range of different universities both abroad and in Australia. In 1977 he took up the position of Professor of Public Administration at the University of Queensland and in 1986 he became President of the Academic Board. Scott was a vocal critic of Bjelke-Petersen Government, in particular its approach to education policy. In 1987 he took up the position of Principal of the Canberra CAE during its transition to become the University of Canberra. In 1990, Scott returned to Queensland to take up the role of Director General of Education.
When the Goss Government came to power Scott was encouraged to apply for the role of Director General of Education. Some criticised the appointment of a university lecturer as opposed to a former teacher. Scott sought to introduce measures to foster greater equality and improve the status of women and Aboriginal and Torres Strait Islanders. In his role as Director General he had frequent negotiations with the powerful Queensland Teachers' Union. In 1994 Scott left the department after the government chose not to renew his contract. He returned to academia where he continues to work today.
Copyright © The Centre for the Government of Queensland, the University of Queensland, 2011.
The copyright holder of this material grants users permission to access the material on this website for the following purposes only: research and study, education, other non-commercial and non-public uses.